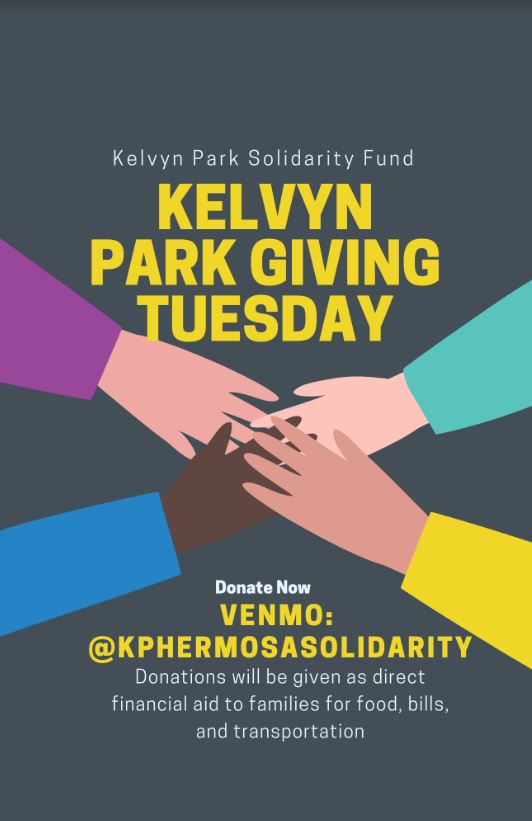 Dear KPH Community,
Our teachers and staff have deemed tomorrow, 11/30, "Giving Tuesday". After conversations with families and students, financial and physical needs continue throughout the pandemic and this fund is meant to be a direct assistance. During remote learning it helped families maintain their internet connections or provide meals for our students. Now, whether it's for groceries, or bus cards, or bills, we know the need is there and any amount helps. 
You can donate directly to the venmo @kphermosasolidarity on the flyer or reach out to Ms. Jara ([email protected]) or Mr. Castro ([email protected]) with any questions, or with information of anyone in need of assistance.
Thank you!
---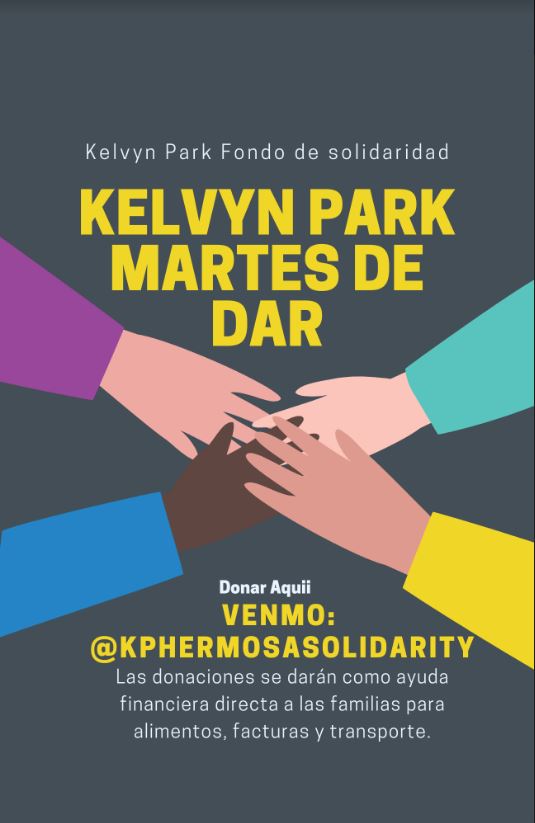 Estimada comunidad de KPH,
Nuestros maestros y personal han considerado mañana, 30/11, "Martes de donaciones". Después de las conversaciones con las familias y los estudiantes, las necesidades financieras y físicas continúan durante la pandemia y este fondo está destinado a ser una ayuda directa. Durante el aprendizaje remoto, ayudó a las familias a mantener sus conexiones a Internet o proporcionar comidas a nuestros estudiantes. Ahora, ya sea para comestibles, tarjetas de autobús o facturas, sabemos que existe la necesidad y cualquier cantidad ayuda.
Puede donar directamente a venmo @kphermosasolidarity en el volante o comunicarse con la Sra. Jara ([email protected]) o el Sr. Castro ([email protected]) con cualquier pregunta o con información de cualquier persona que necesite ayuda.
¡Gracias!