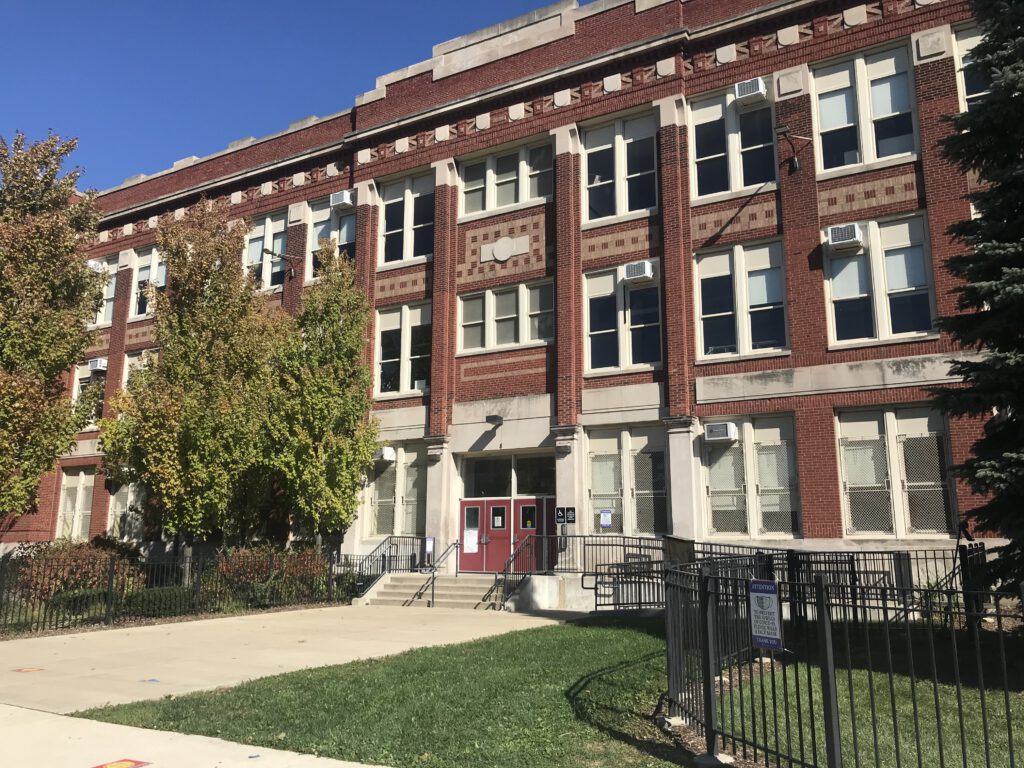 Dear KPH Parents,
This week Thursday, 11/19, from 11:50am until 6:15pm, all Kelvyn Park teachers will be available for virtual conferences to discuss your child's performance in their classes. Here is what you can expect:
Join our

KPH Virtual Lobby

Once in the lobby, our bilingual staff will greet you and review your child's grades per class and your general information.
After reviewing your child's grades, the KPH staff will assist you in joining any teacher's virtual conference room that you would like to speak with.
Once you are finished with the first teacher, you may join another teacher's virtual conference room.
If you accidentally get disconnected, or are unsure of what to do after the first conference,

don't worry

! We're here to help! Simply rejoin our KPH Virtual Lobby and our bilingual staff will get you to where you want to be.
While we know that a Virtual Conference is less than ideal, the Kelvyn Park staff want to be as accommodating as possible to ensure you have access to your child's teachers. Of course, if you cannot get into the KPH Virtual Lobby, then you can call the school at 773.534.4200 for step-by-step guidance over the phone.
We look forward to seeing you all on Thursday,
Sincerely,
Keith W. Adams, Ed.D., Interim Principal
---
Estimados padres de KPH,
Esta semana, el jueves 19 de noviembre, de 11:50 am hasta las 6:15 pm, todos los maestros de Kelvyn Park estarán disponibles para conferencias virtuales para discutir el desempeño de su hijo en sus clases. Esto es lo que puede esperar:
Únase a nuestro

lobby virtual de KPH

Una vez en el vestíbulo, nuestro personal bilingüe lo recibirá y revisará las calificaciones de su hijo por clase y su información general.
Después de revisar las calificaciones de su hijo, el personal de KPH lo ayudará a unirse a la sala de conferencias virtual de cualquier maestro con el que le gustaría hablar.
Una vez que haya terminado con el primer maestro, puede unirse a la sala de conferencias virtual de otro maestro.
Si se desconecta accidentalmente o no está seguro de qué hacer después de la primera conferencia, ¡no se preocupe! ¡Estamos aquí para ayudar! Simplemente vuelva a unirse a nuestro lobby virtual de KPH y nuestro personal bilingüe lo llevará a donde desea estar.
Si bien sabemos que una conferencia virtual es menos que ideal, el personal de Kelvyn Park quiere ser lo más complaciente posible para asegurarse de que tenga acceso a los maestros de su hijo. Por supuesto, si no puede ingresar al lobby virtual de KPH, puede llamar a la escuela al 773.534.4200 para obtener orientación paso a paso por teléfono.
Esperamos verlos a todos el jueves.
Sinceramente,
Keith W. Adams, Ed.D., Director interino