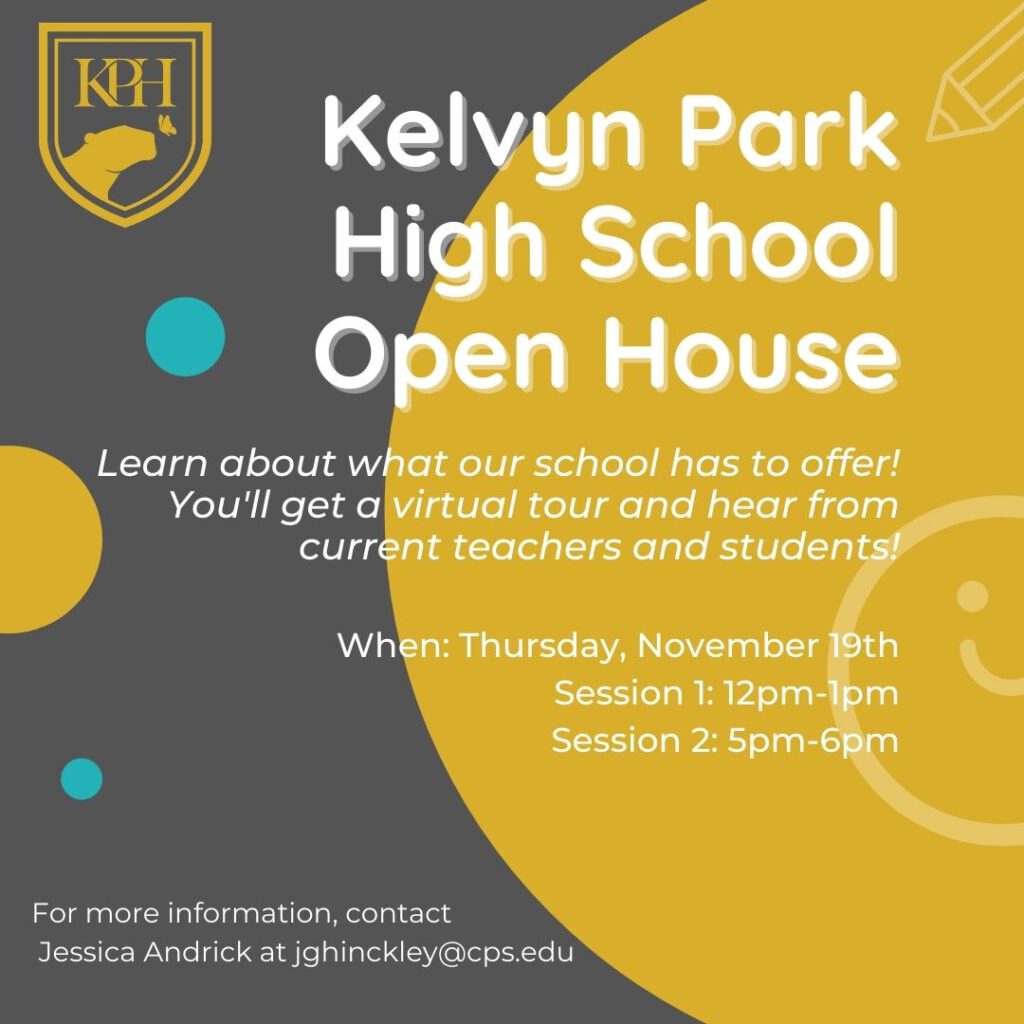 Dear KPH Community,
On Thursday, 11/19, we will host a virtual KPH Open House! During the event, you can learn about everything our school has to offer including our Digital Media, Allied Health, JROTC, and Fine & Performing Arts programs. We will have two Open Houses at two different times (they are the same presentation) to accommodate your schedules:
We look forward to seeing you then!
---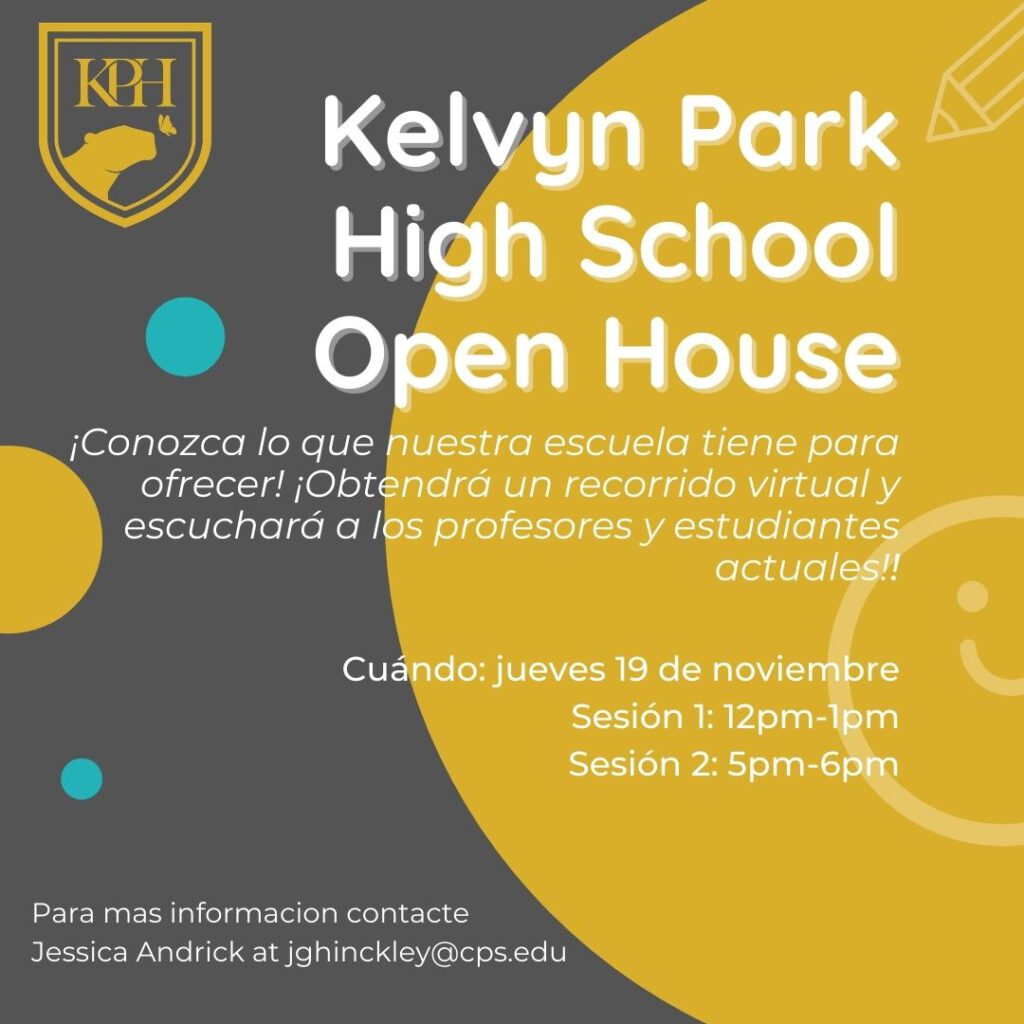 Estimada comunidad de KPH,
¡El jueves 19 de noviembre organizaremos una jornada de puertas abiertas virtual de KPH! Durante el evento, puede aprender sobre todo lo que nuestra escuela tiene para ofrecer, incluidos nuestros programas de Medios digitales, Allied Health (medicina), JROTC y de Las Artes. Tendremos dos Open Houses en dos horarios diferentes (son la misma presentación) para acomodar sus horarios:
¡Nos vemos pronto!