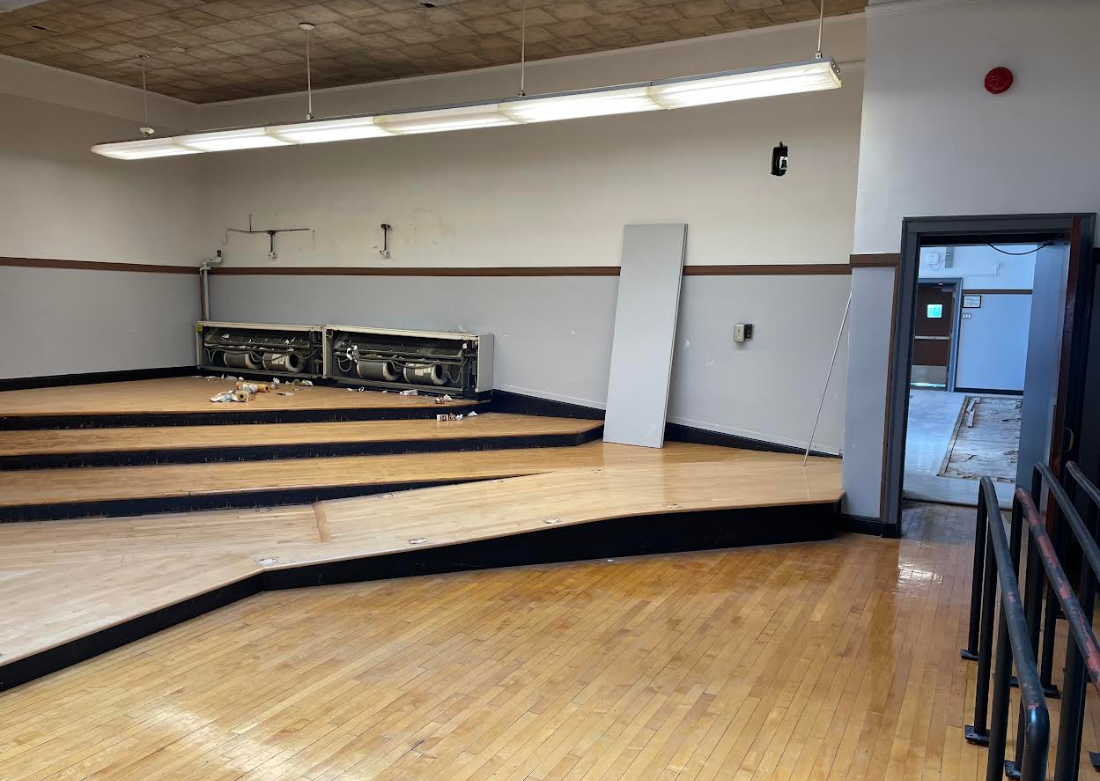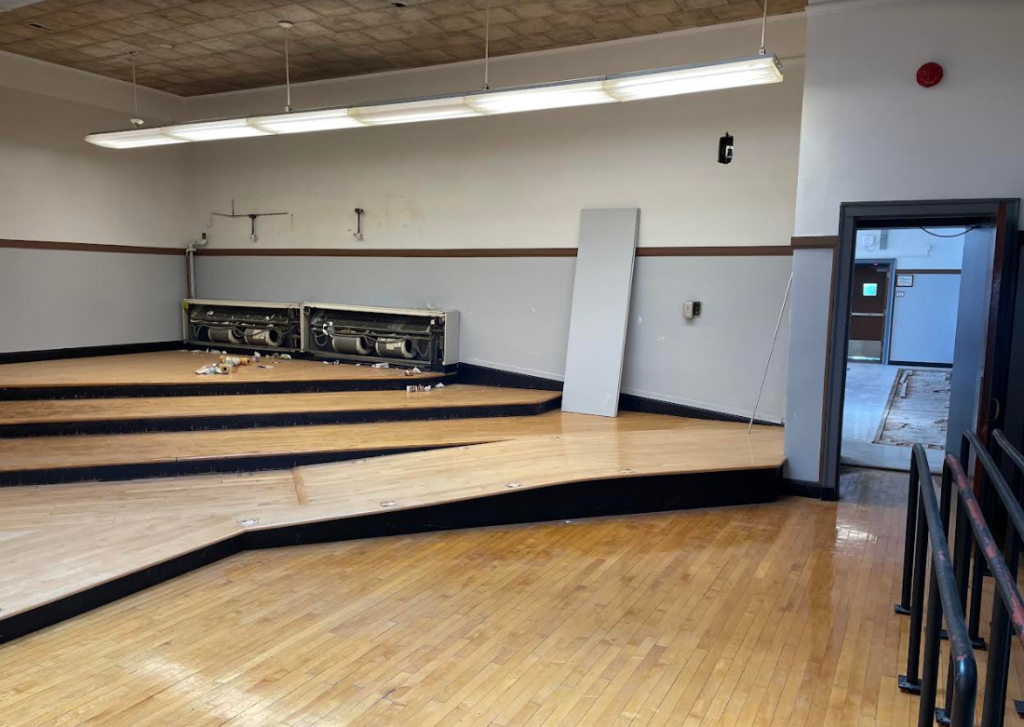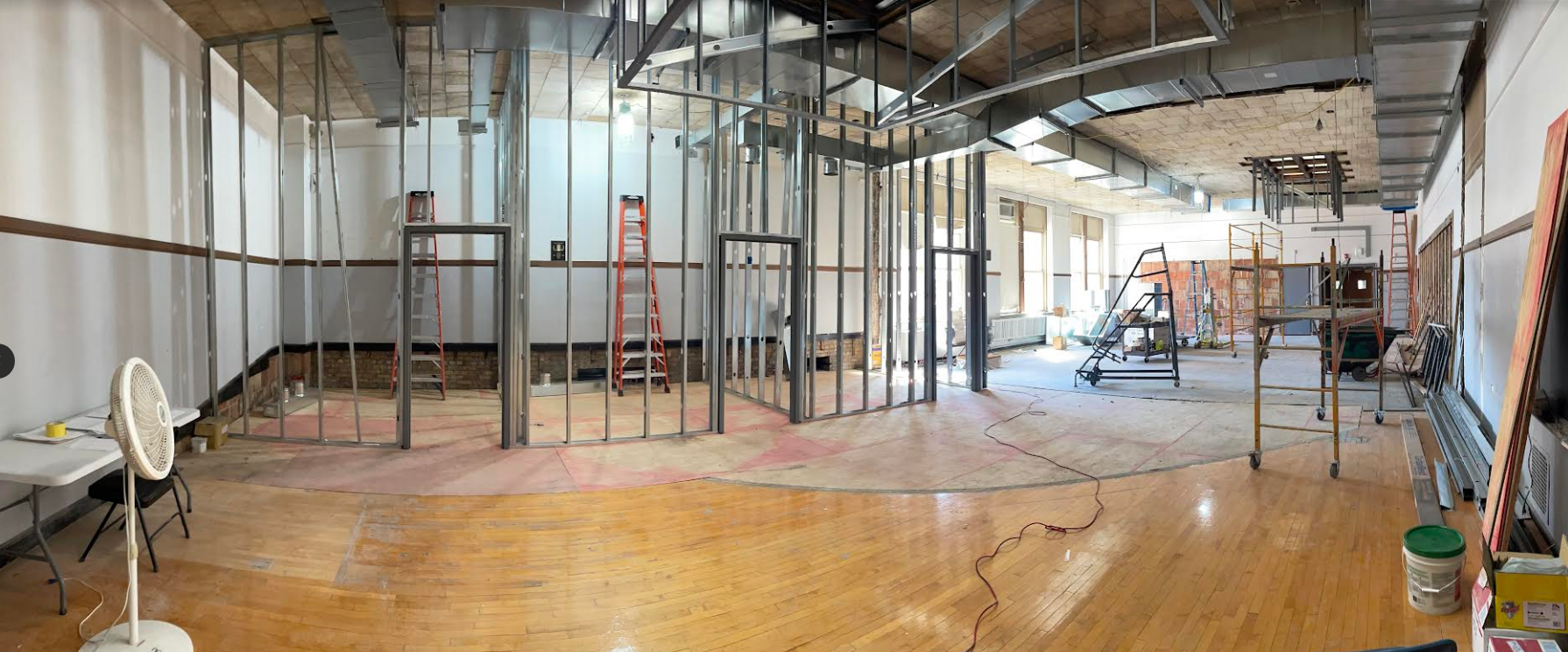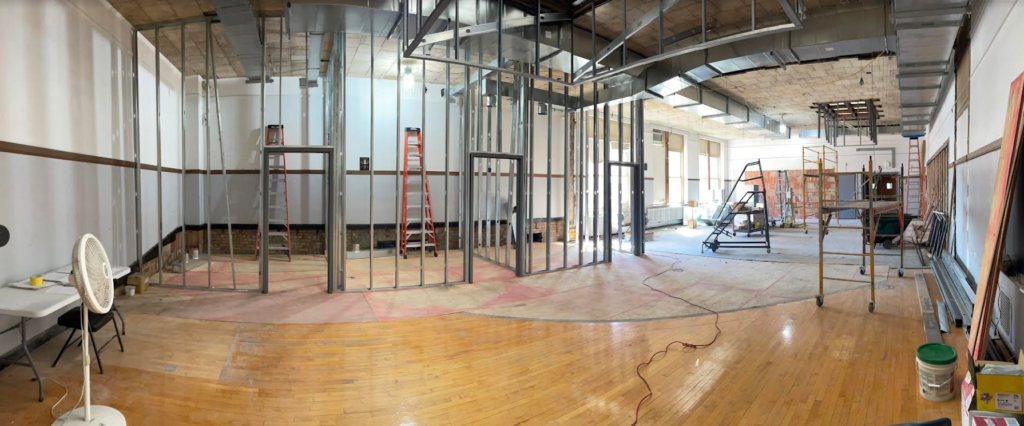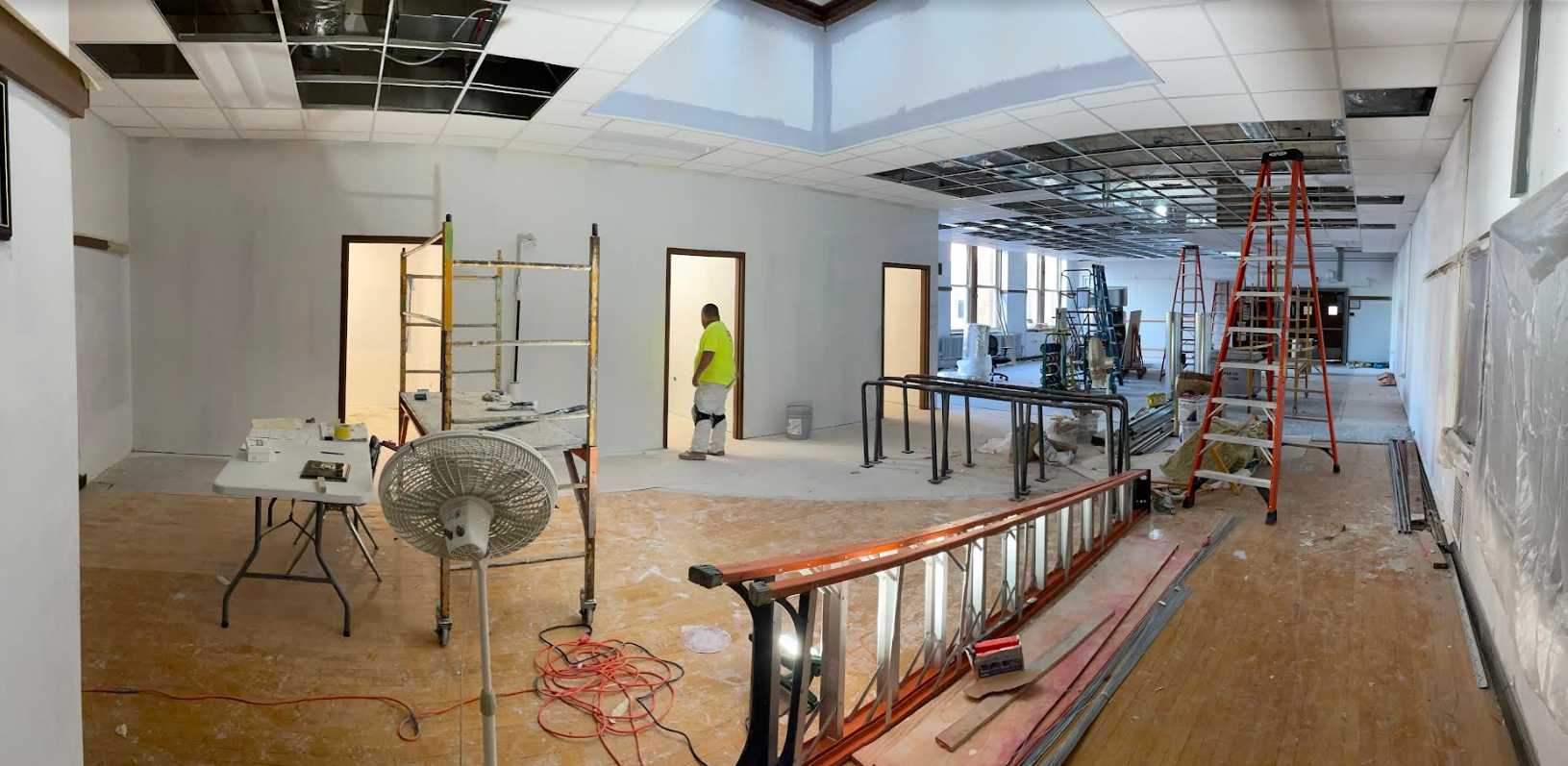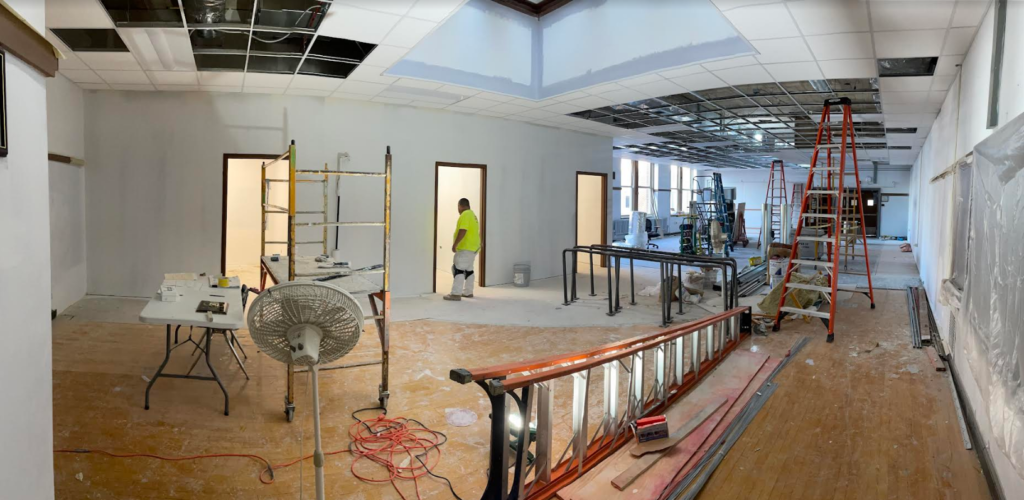 Believe it or not, these are all pictures of the same room! These are photos of the Band Room that has 3 acoustically sealed practice rooms constructed, acoustic ceiling tiles (being installed), and will soon have acoustic floor tiles. This room is scheduled to be ready by the end of October, but is still in need of lighting, sinks, flooring, and furniture. Our Art Classrooms (325, 323, and 327), our Science Labs (115, 221, 225, 229), and our Multi-Purpose Room (199) are on schedule to be complete before the end of November, and our Auditorium renovations are scheduled to be complete by the end of December.
To see the detailed breakdown of our Renovations, please check out this previous blog!
---
Lo crea o no, ¡estas son todas imágenes de la misma salón! Estas son fotos de la Sala de la Banda que tiene 3 salas de práctica selladas acústicamente construidas, tejas acústicas en el techo (en instalación) y pronto tendrá baldosas acústicas en el piso. Esta sala está programada para estar lista a fines de octubre, pero aún necesita iluminación, lavabos, pisos y muebles. Nuestras aulas de arte (325, 323 y 327), nuestros laboratorios de ciencias (115, 221, 225, 229) y nuestra sala de usos múltiples (199) están programados para completarse antes de finales de noviembre, y las renovaciones de nuestro auditorio. están programados para estar terminados a fines de diciembre.
Para ver el desglose detallado de nuestras renovaciones, consulte este blog anterior!