Our Digital Media program is the place for you! You'll be able to:
gain real-life practice and application
earn certifications
prepare for a career path in Digital Creative Arts
Digital Media is a three-year course of study designed to introduce students to design, art, and career fields related to Digital Media. During the three-year track, students will become familiar with the following programs through project-based study:
Adobe Photoshop

Illustrator

Lightroom

InDesign

Premier
Advanced students will be introduced to digital photography and video production. Second and third-year students will be given the opportunity to become Adobe Certified in both Photoshop and Illustrator. 
To learn more, visit CPS Choose Your Future.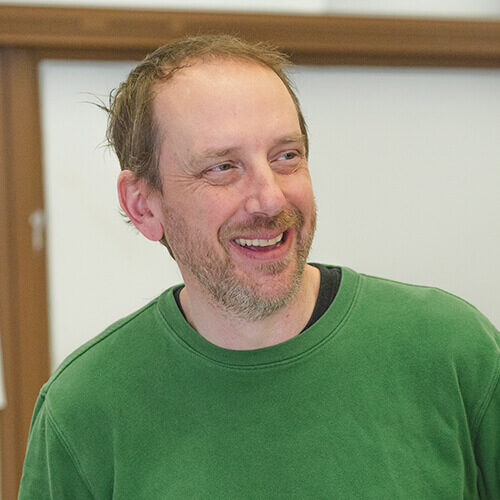 "The strong relationships that I have developed with the students', parents, and staff has made Kelvyn park a great place to teach throughout the years."
- Andrew Iverson, Digital Media Teacher
Students will be introduced to design and art through the various mediums of digital media. Software programs such as Adobe Photoshop, Illustrator, and Indesign will be utilized to teach design concepts and to create projects. Students will also be introduced to digital media career fields and post-secondary courses of study.
Students will expand their knowledge of Adobe Photoshop and Illustrator through more in-depth project-based study. Digital photography will be explored as well as learning the programs Adobe Lightroom and Adobe InDesign. Students will have the opportunity to become Adobe Photoshop Certified.
The final Digital Media course will continue to explore Adobe Creative Suite software with emphasis on digital photography, video creation, and editing. Students will also be in charge of creating and producing designs and merchandise to be sold in Kelvyn Park's student store. Students will have the opportunity to become Adobe Illustrator Certified
Preparing for your
Future Career
Here are some of the potential careers that this pathway prepares you for:
8th Graders
If you would like to participate in this CTE Academy, apply to Kelvyn Park online at go.cps.edu and rank Kelvyn Park as your school of choice. 
Freshmen
If you are a current student and want to participate, please reach out to your counselor who will be more than happy to assist you.
[a-team-showcase id="340"]