If you're interested in design, photography, web design, video, or social media, you may be a great candidate for being a visual communicator. Our Digital Media program is the place for you! You'll be able to:
gain real-life practice and application
earn certifications
prepare for a career path in Digital Creative Arts
In the Digital Media program, students are introduced to the latest software applications in the Digital Media industry. Once they are able to comfortably navigate the software, students build their design skills and use industry-standard equipment to bring their ideas to life by creating ads, posters and dynamic visual presentations.
To learn more, visit CPS Choose Your Future.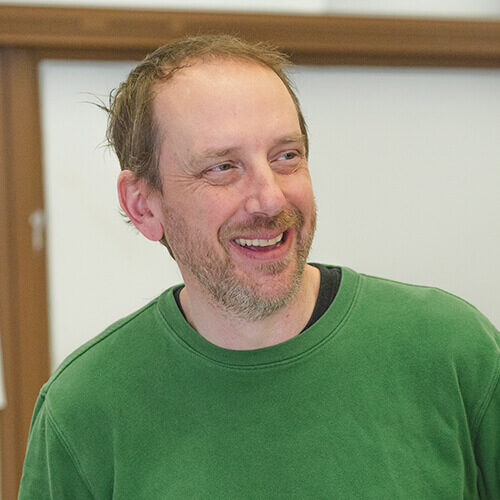 "I've enjoyed watching these kids come alive in the things they're passionate about. Its cool to watch how they are growing in their skills and creativity. When they start applying to colleges they will have a leg up with their experiences and portfolio."
- Andrew Iverson, Digital Media Teacher
This course has been developed to introduce students to design, art and digital media. Students will explore the art of composition in 2-D, 3-D, and virtually using the computer. Software programs such as Photoshop and Illustrator will be utilized to teach design concepts and create compositions.
The objective of this course is to have students revisit the software programs learned in Digital Media I in a more in-depth study regarding the communication of image and type. Students will be more intensely involved in structured layouts and will create multiple page designs. Digital photography will be explored in both the art and design dimensions, learning two new programs: Adobe Lightroom and InDesign.
This final course is used to introduce students to video and website design. Students will explore the art of video creation from capturing imagery, sound, editing, and exporting video. Students will also learn the basics of HTML in website creation and building complex websites that can be shared across multiple screens through the Adobe XD software. Students will also do some comprehensive cross-platform projects that will utilize all of their skills learned over the entire digital media program.
Preparing for your
Future Career
Here are some of the potential careers that this pathway prepares you for:
8th Graders
If you would like to participate in this CTE Academy, apply to Kelvyn Park online at go.cps.edu and rank Kelvyn Park as your school of choice. 
Freshmen
If you are a current student and want to participate, please reach out to your counselor who will be more than happy to assist you.