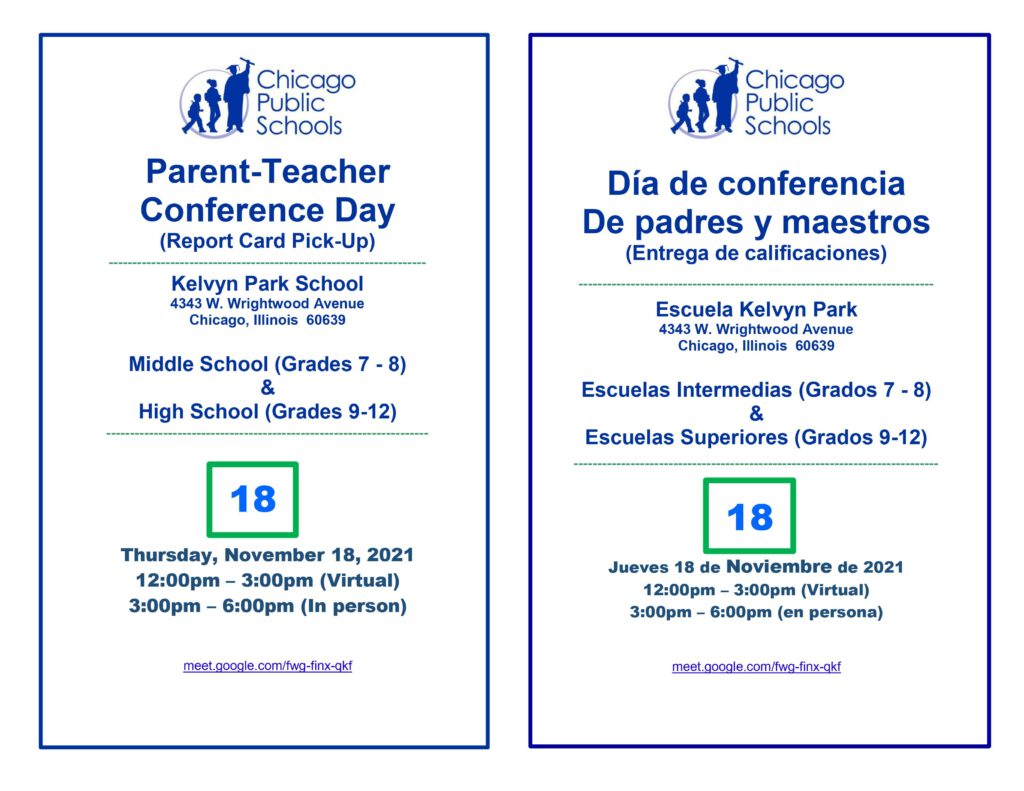 Dear KPH Parents,
We will have a two part Parent-Teacher Conference Day on Thursday, 11/18. The first half will be virtual (12pm-3pm) and the second half will be in-person (3pm-6pm).
12pm-3pm –> Virtual Conferences. Join us at this virtual link: meet.google.com/fwg-finx-qkf
3pm-6pm –> In-Person Conferences. Come in to the building to see your child's teachers!
---
Estimados padres de KPH,
Tendremos una conferencia de padres y maestros en dos partes el jueves 18 de noviembre. La primera mitad será virtual (de 12:00 a 15:00 horas) y la segunda mitad será presencial (de 15:00 a 18:00 horas).
12: 00-15: 00 -> Conferencias virtuales. Únase a nosotros en este enlace virtual: meet.google.com/fwg-finx-qkf
15: 00-18: 00 -> Conferencias en persona. ¡Venga al edificio para ver a los maestros de su hijo!