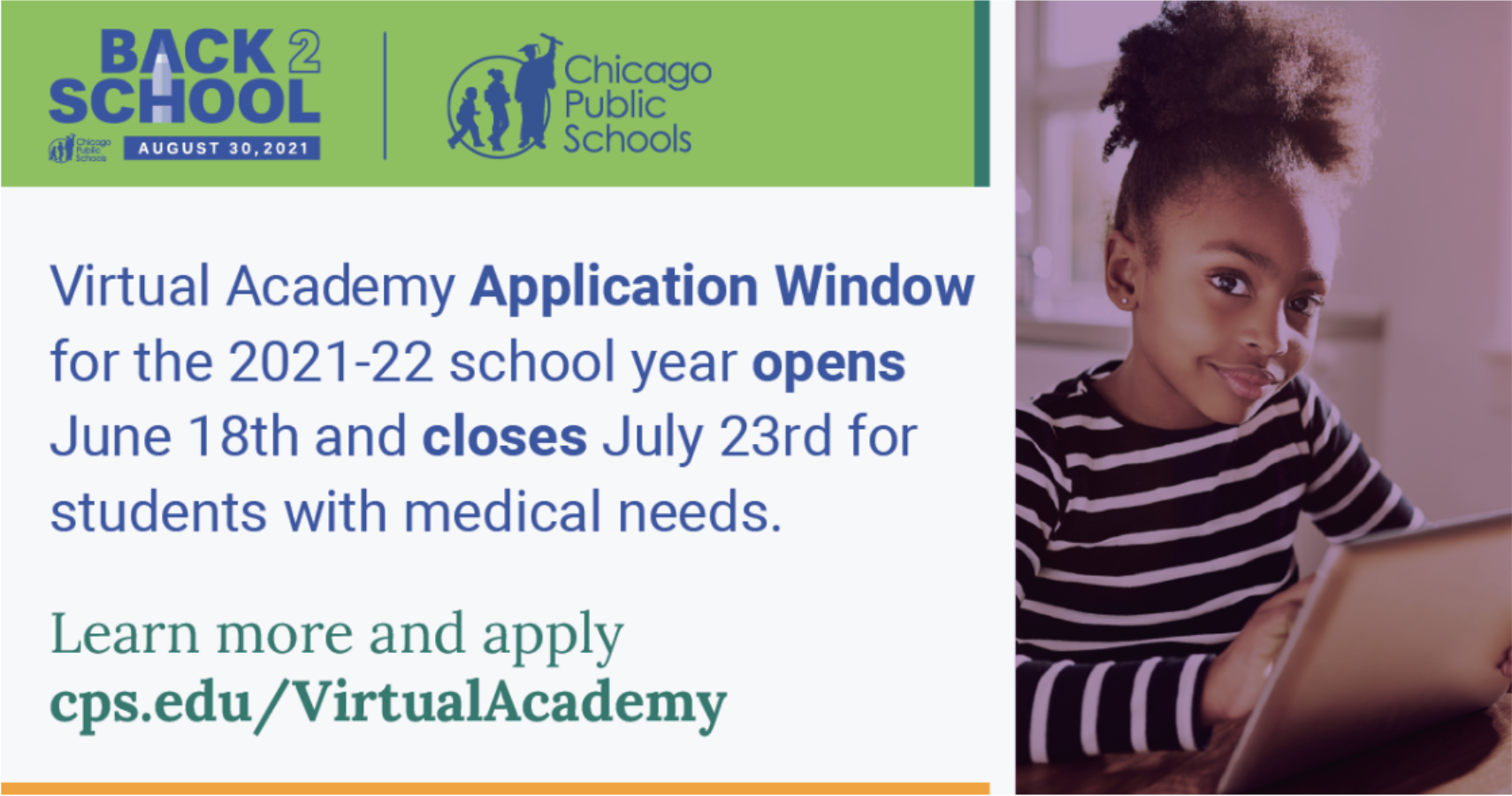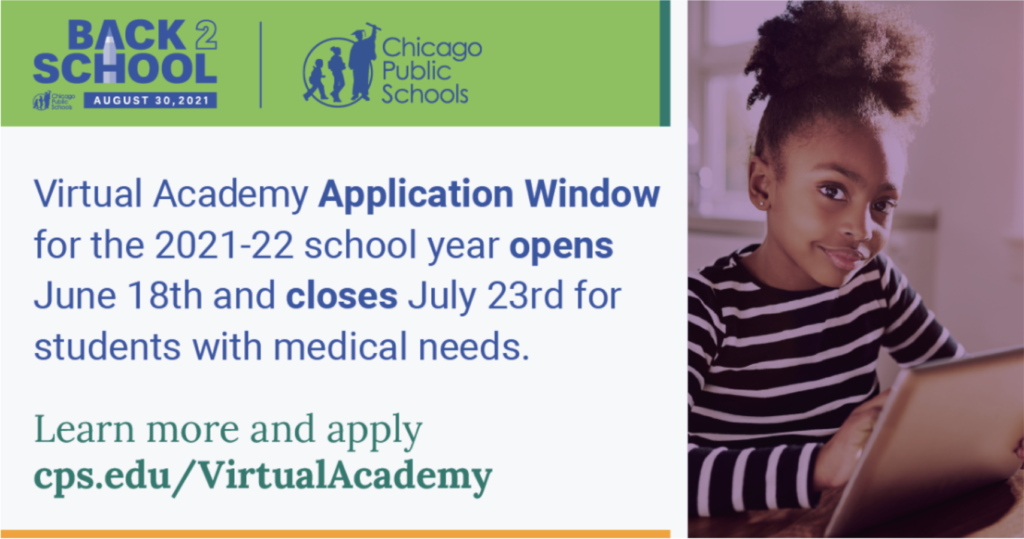 Dear Kelvyn Park Parents & Families,
CPS is launching Virtual Academy: a central model of remote instruction to support students with medical needs documented by a health provider. Learn more about eligibility and application process at cps.edu/VirtualAcademy.
---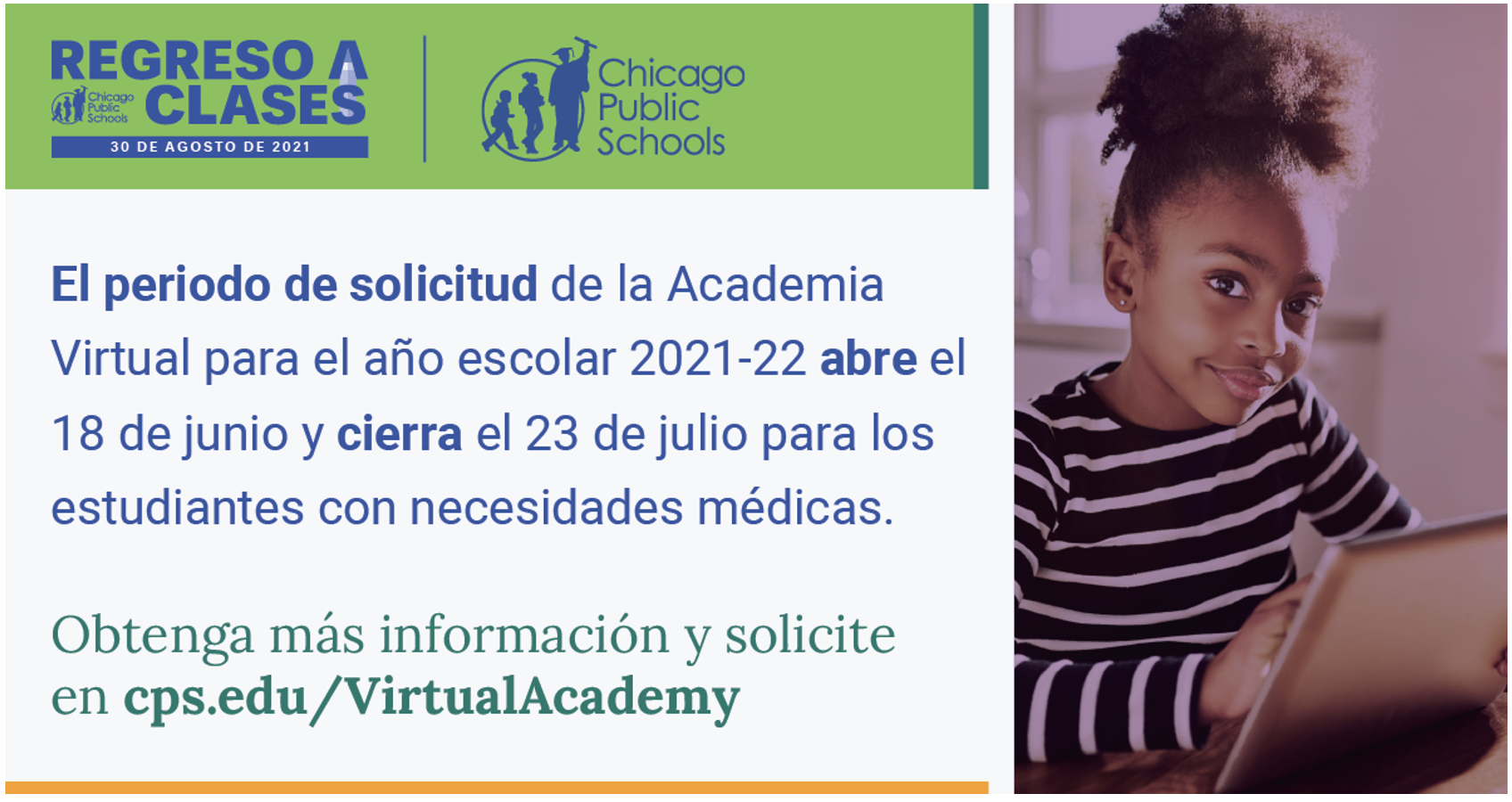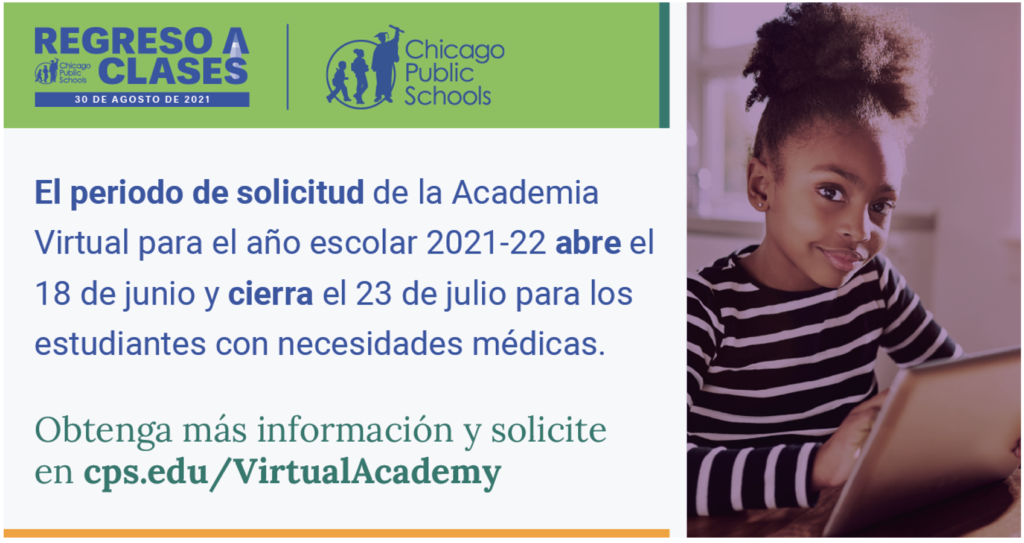 Estimados padres y familias de Kelvyn Park,
CPS está lanzando la Academia Virtual, un modelo central de instrucción remota para apoyar a los estudiantes con necesidades médicas documentadas por un proveedor de salud. Obtenga más información sobre la elegibilidad y el proceso de solicitud en cps.edu/VirtualAcademy.