Principal's Note
Dear Kelvyn Park Parents,
Your voice is crucial to the continuous improvement of our school. This year is an election year for the Local School Council (LSC), which is an advisory committee who work closely with the principal to improve the educational outcomes for all students. The LSC is comprised of six parents, two community residents, two teachers, one non-teacher staff member, and one high school student. The members of this committee serve a two-year term beginning July 1 this year (students serve one-year terms).
Parents are eligible to run if their child is enrolled in the school as of June 30th, 2020. Essentially, if your child is in 7th, 8th, 9th, 10th, or 11th grade, you are eligible to be on the LSC. Parents must also provide two reliable forms of identification.
Blank LSC candidate forms can be obtained from any CPS school, at the Office of LSC Relations (2651 W Washington Blvd, 3rd Floor), or can be downloaded online at the CPS website. The forms are due to the school by Monday, 2/24 by the end of the day.
If you are interested, please call the school to speak with Ms. Luisa Vega in the Main Office or email her at [email protected]
Thank you,
Keith W. Adams, Ed.D. Interim Principal
Updates
High School Science Fair – All four of the high school students who competed in the regional CPS STEM fair made it to the City Science Fair! Ana Rivas, Karen Menez, Jerry Menez, and Nevaeh Wade all received "Outstanding" awards! Please congratulate these students as well as our High School Science Fair Coordinator, Ms. Pera.
Junior High School Science Fair – Five of our Junior High students presented their hard work with their independent scientific inquiry projects at NEIU on 1/24. Congratulations to Nazly Cruz, Brendan Gazda, Nalani Arana, Marlett Patino, Zaria Watts, and their teacher Mr. Unger for their accomplishments.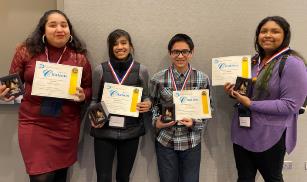 .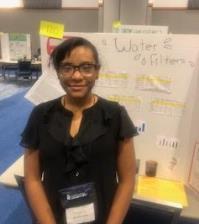 POST-SECONDARY
We recently received our college enrollment numbers for the Class of 2019:
• Class of 2018 – 39%
• Class of 2019 – 60%
This improvement is weighted 3-point gain (we were at 0 points for the Class of 2018 out of 5 total points) for this metric on the SQRP! Gains on the SQRP can positively contribute to our school's rating. A big shout out to last year's post-secondary leadership team: Mrs. Andrick, Mrs. Rodriguez, Mr. Iverson, Mr. Quiles and from our network specialists, Fernando Moreno and Suzanne Kilgannon. Thank you to the other staff members in the building who encouraged and assisted our students in this process. Let's keep this momentum going!
Key Dates
2/21 @9am, Coffee with the Principal:
Come to the school's library to enjoy some coffee and chat with Principal Adams. All ages welcome!
2/26 @5pm, Financial Workshop for Parents:
Come to the Library to engage in a presentation in both Spanish and English for parents. The following topics will be covered: budgeting essentials, how to create an emergency fund, debt management, having proper protection, building wealth, and estate planning for the family.